In today's fast-paced world, staying organized and efficient is essential. The Getting Things Done (GTD) method has become a popular personal and professional task management approach. Choosing the right app is crucial to harness the power of GTD fully.
In this guide, we'll explore some of the best GTD app, each offering unique features and capabilities to help you streamline your tasks, boost productivity, and achieve your goals. Whether you're new to GTD or a seasoned practitioner, there's a GTD app tailored to your needs.
Let's Focuscommit dive in and discover the perfect tool to supercharge your productivity.
What is GTD Software?
GTD software, an essential digital companion to the GTD method, is designed with a primary goal in mind: to declutter your mind, enhance your focus, and optimize your efficiency in handling tasks and projects. This software is your ultimate ally in simplifying your workflow by facilitating the capturing, organizing, and execution of tasks.
Diverse iterations of GTD software are available, but they consistently feature a robust task management system. This invaluable tool empowers you to effortlessly create to-do lists, complete with priority rankings and set deadlines.
Moreover, many GTD applications seamlessly integrate with various other tools in your tech arsenal, including Google Calendar, email applications, and chat platforms, streamlining the entire task creation and management process.
What Should You Look for in a Getting Things Done App?
User-Friendly Interfaces: Look for intuitive interfaces that are a breeze to navigate. You want something that lets you quickly add and assign tasks with ease.
Efficient Task Management: Your chosen app should offer straightforward task management capabilities. Think easy task creation, priority setting, seamless management, and effortless task delegation.
Seamless Integrations: Integration options are a game-changer. Seek apps that can seamlessly connect with other essential tools like Google Calendar, email apps, and chat services. This makes your workflow smoother than ever.
Collaboration Capabilities: Collaboration is key in today's work landscape. Your GTD app should feature collaboration tools that allow you to share tasks, delegate them, and collaborate on your team's to-do list.
Best GTD app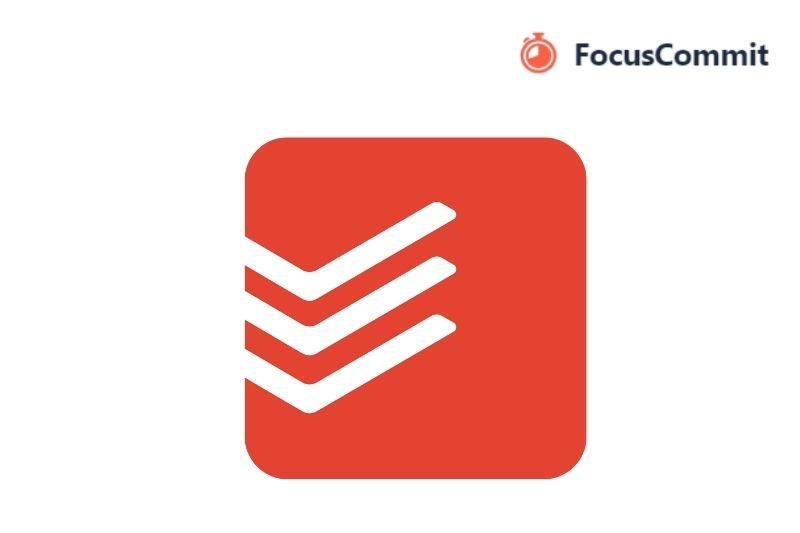 Todoist
Todoist is a beautifully designed to-do list app that simplifies your life by helping you prioritize tasks and stay organized. It offers easy sharing and task delegation, along with personalized task views and integration options.
Todo ist's Standout Features:
Effortless Task Creation: Start typing your tasks, and watch the integrated AI swoop in to complete the details.
Smart Task Filtering: Automatic task filtering serves your top daily priorities, ensuring you tackle the most critical tasks first.
Workspaces Galore: Within this GTD software, you can neatly segregate your work, home, and personal tasks, maintaining perfect order.
Todo ist's Limitations:
While Todoist packs a punch, some top-tier features aren't available in the free version. You might be tempted to upgrade to unlock these gems.
Todoist Pricing:
Beginner Plan: Free
Pro: $4 per month, billed annually
Business: $6 per month per member, billed annually
Toodledo (top app for goal setting and tracking)
Toodledo is a versatile GTD software with a user-friendly interface for capturing, organizing, and managing tasks. It excels in task entry and flexibility, allowing you to set due dates, reminders, notes, and collaborate with ease. Integration options make it a comprehensive GTD solution.
Toodledo's Standout Features:
Customizable Task Attributes: Tailor your workflow to your heart's content with these versatile attributes.
Collaboration Prowess: Easily create and share tasks with your team members, fostering seamless teamwork.
Integration Excellence: Enjoy a cohesive GTD experience across various platforms with Toodledo's impressive integration options.
Toodledo's Drawbacks:
While Toodledo is a workhorse, some users might find its interface less visually appealing than other GTD apps.
Toodledo Pricing:
Free
Standard: $3.99 per month
Plus: $5.99 per month
Business: Contact for pricing
Remember the Milk
Introducing Remember the Milk, the GTD app with a singular mission: This versatile task management app is your go-to for wrangling everyday life's chaos, from household chores to intricate work undertakings.
With Remember the Milk, you're in the driver's seat to effortlessly manage tasks, set timely reminders, and prioritize activities with a simple click. Its extensive feature set and visually appealing user interface have earned it a special place in the hearts of GTD method devotees.
Remember the Milk's Standout Features:
Task Prioritization Galore: Seamlessly prioritize tasks by due date, priority level, or tags, ensuring you access the right jobs precisely when needed.
Integration Wizardry: Connect Remember the Milk with your favorite apps and services to maximize productivity.
Location-Based Reminders: Never again forget that Milk at the store – set location-based reminders to receive tasks based on your current whereabouts.
Remember the Milk's Drawbacks:
Milk may present a steeper learning curve for users seeking a more straightforward task management system.
Remember the Milk Pricing:
Free
Pro: $39.99 per year
FacileThings 3
FacileThings is the top GTD-specific app for simplicity lovers. It follows GTD principles with a straightforward workflow, including a dedicated inbox, step-by-step task processing, context-based prioritization, easy project organization, and a built-in weekly review.
Once you've assessed the actionability of an idea, FacileThings provides a plethora of options:
Delegate it.
Incorporate it into a list or schedule.
File it away.
Tuck it in the "Someday" list.
Bid it farewell.
Moreover, complex tasks can be effortlessly broken down into bite-sized chunks, while projects and sub-projects can be structured for seamless management. Tags are at your disposal for easy categorization of all your tasks.
Pros:
Tailored for GTD enthusiasts
Streamlined and intuitive workflow
Context-driven task prioritization
Inbuilt weekly review system
Effortless project management
Cons:
Limited advanced functionalities
Absence of built-in collaboration tools
Fewer integration options when compared to some competitors
Pricing:
Free trial
1-month subscription: $10 per month
3-month subscription: $6.67 per month
6-month subscription: $6 per month
Yearly subscription: $5.33 per month
Things 3 (best GTD Mac app)
Things 3 is the top GTD app designed for Apple enthusiasts. With features like quick task entry, customizable lists, tags, and a "Today" view, it's your task management companion. "Focus" mode boosts productivity, and Siri integration allows hands-free task entry.
Pros:
Seamlessly syncs with iOS, iPad, and macOS devices
User-friendly interface and intuitive features
Tailor lists, tags, and headings to your unique organizational needs
Boost productivity with the "Focus" mode
Cons:
Exclusive to the Apple ecosystem
No free version on the menu
Lacks collaboration tools for team-based tasks
Pricing:
For Mac: $49.99
For iPhone and Apple Watch: $9.99
For iPad: $19.99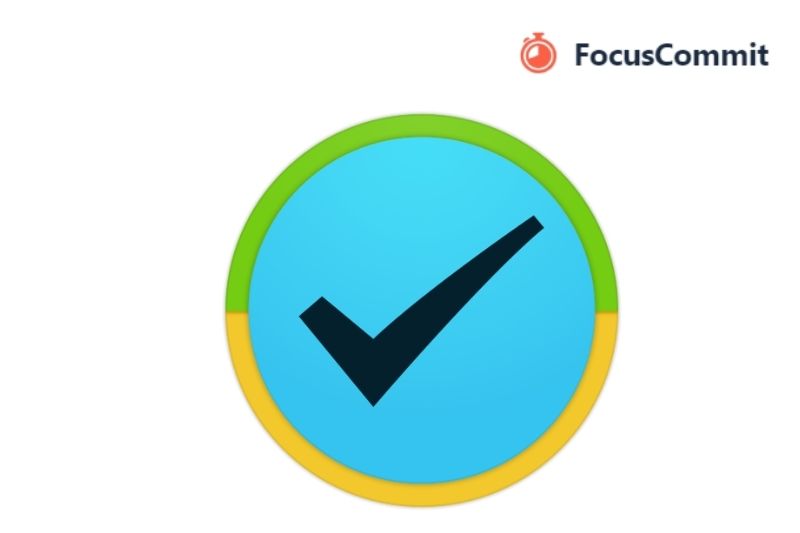 2Do – To do List & Reminders
2Do is your go-to GTD software for personalized task management. With features like flexible task creation, sub-tasks, notes, and multiple alarms, it adapts to your needs. It offers password protection, list grouping, GTD Inbox support, smart lists, and more. The revamped task editor and quick-add function boost your workflow, while tags and customization enhance organization.
Pros:
Outstanding customization and flexibility
Accommodates simple tasks, checklists, and projects with sub-tasks
Multiple reminders and alarms are at your disposal
Smart lists for crafting personalized task views
Batch editing and sharing capabilities
Cons:
It may come with a steeper learning curve for some users
Lacks built-in collaboration tools
It could be overwhelming for GTD enthusiasts who prefer a more straightforward interface
Pricing:
Free for Android users
iOS subscription: $9.99 per month
Single User License for Mac: $49.99
Multi-User License for Mac: $149.99
Microsoft To-Do (best GTD app for Android)
Enter Microsoft To Do, the top GTD app tailor-made for Android fans who crave a versatile productivity solution. Whether you prefer flying solo or diving into the full suite of Microsoft's tools, this app covers you. It simplifies complex tasks by allowing you to break them down into bite-sized, manageable pieces. Plus, you can effortlessly insert due dates, set handy reminders, and bask in the seamless synergy with Microsoft's powerhouse trio: Word, Excel, and PowerPoint.
What's more, Microsoft To-Do is open to collaboration. You can create tasks directly from Outlook and easily share lists with your nearest and dearest. With its expansive feature set and deep integration capabilities, Microsoft To-Do has become the go-to to-do list app for those immersed in the Microsoft productivity ecosystem.
Pros:
Streamlined checklist creation and task segmentation
Seamless harmony with Microsoft's suite of productivity tools
Collaboration features for harmonious project sharing
Robust due date and reminder functionalities
Direct task origination from Outlook
A canvas for capturing your brightest thoughts and boldest ideas
Cons:
While not designed exclusively for GTD, it's adaptable to suit your needs
Customization options might lag behind some competitors
Users outside the Microsoft realm may not find the app as compelling
Pricing:
Free for personal use with your Microsoft Account
Microsoft 365 Personal: $69.99 per year
Microsoft 365 Family: $99.99 per year
Microsoft 365 Business Basic: $6 per user per month
Microsoft 365 Business Standard: $12.50 per user per month
Microsoft 365 Business Premium: $22 per user per month
Microsoft 365 Apps for Business: $8.25 per user per month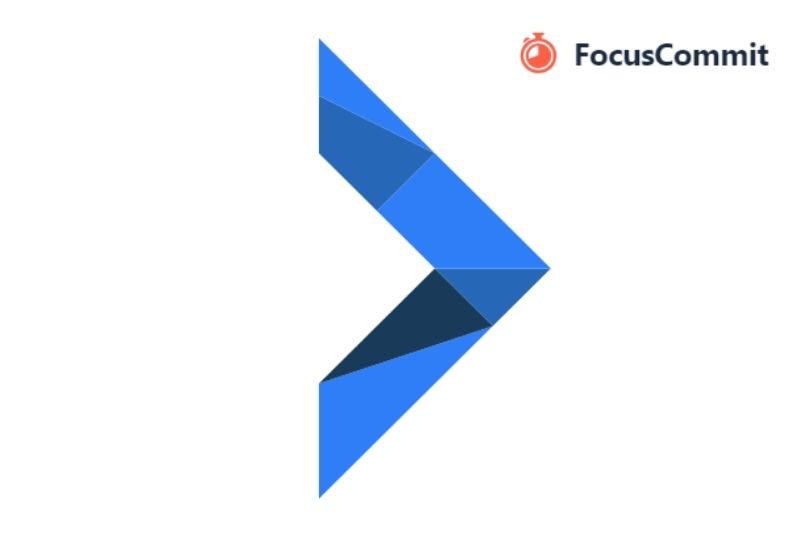 Nirvana for GTD
This GTD app is your speedy companion for effortlessly capturing multiple tasks while focusing on the day's essentials. Its task filtering capabilities are next-level, allowing you to sort tasks by time, location, and even mental bandwidth.
But it's not just about functionality – Nirvana for GTD boasts a sleek and user-friendly interface that adds a touch of zen-like tranquility to your task management journey.
Nirvana for GTD's Standout Features:
GTD Method Integration: With the GTD method as its foundation, this app excels at the four pillars: capturing, clarifying, organizing, and engaging with tasks, all without overwhelming you.
Minimalistic Design: The app's minimalist aesthetic is visually appealing without sacrificing essential features, enabling you to focus on your immediate task.
Customizable Contexts and Tags: Tailor your task filtering using customizable contexts and tags, ensuring you summon the right tasks at precisely the right moments.
Nirvana for GTD's Drawbacks:
While it offers stellar basic GTD method functionality, advanced users may yearn for more robust features.
Nirvana for GTD Pricing:
Free
Pro: $3 per month (billed annually) or $5 per month (billed monthly)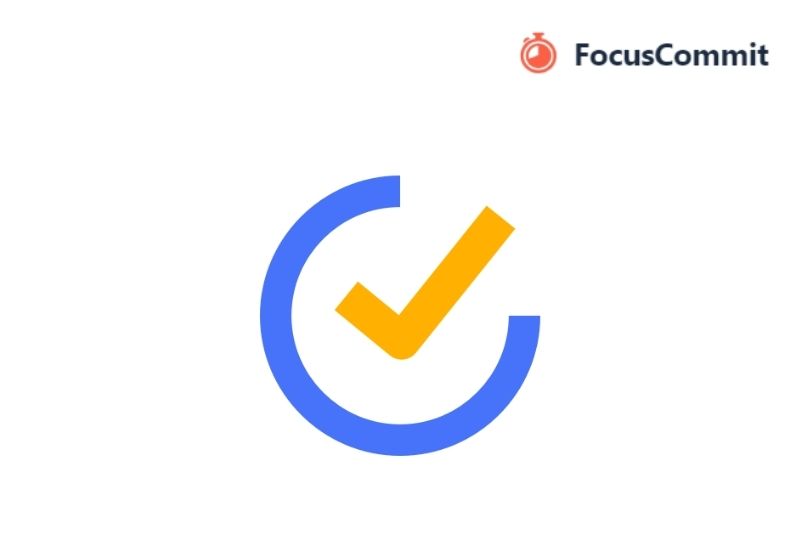 TickTick (best free GTD app)
TickTick shines as the ultimate free GTD tool, offering a plan that's as generous as it is endless. You'll revel in its features, from voice input and seamless Siri integration to email-to-task wizardry, due dates, reminders, task durations, and even location-based reminders.
But the feature parade continues beyond there. TickTick goes the extra mile by supporting recurring tasks, clever, smart lists like "Today" and "Tomorrow," priority settings, robust search functionalities, and a meticulous folder organization system. You'll also discover a Pomodoro Timer, soothing white noise sounds, list-sharing capabilities, and the magic of task assignments.
Pros:
A comprehensive task management toolkit at your fingertips
An intuitive and user-friendly interface
A free plan designed for the long haul
Voice input and Siri integration for seamless operation
Smart lists and organized folder structures
A treasure trove of extras like the Pomodoro Timer and calming white noise sounds.
Cons:
While adaptable for GTD, it's not GTD-specific
Limited collaboration features on the free plan
Unlocking advanced features might entail upgrading to a paid plan
Pricing:
Free
Premium: $2.40 per month (billed annually)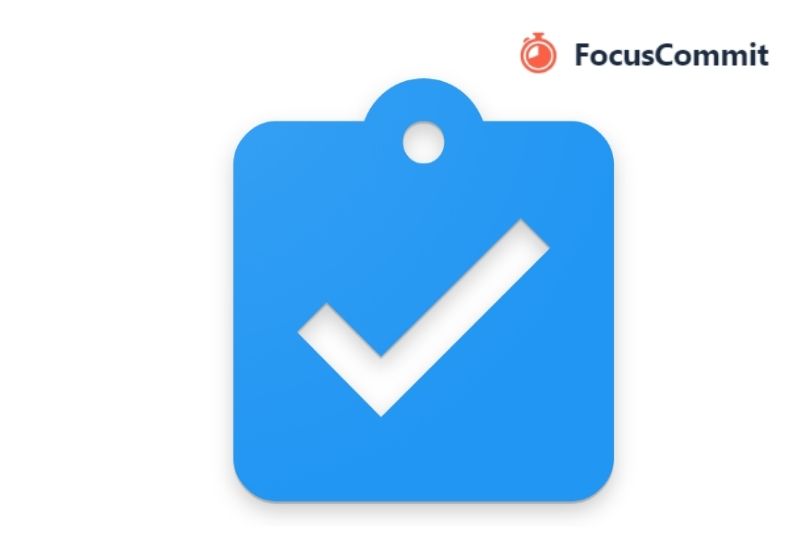 SimpleTask
In this uncluttered interface, you can swiftly add tasks with a few clicks, embellish them with tags, prioritize them, and neatly sort them into groups.
With this GTD app, you can create reminders for both Apple and Google Calendar or use the in-app reminder system. You can even extend the sharing feature to your team, allowing everyone to bask in the glory of a productive day.
SimpleTask is tailor-made for those seeking lightweight task management within a minimalist design.
SimpleTask's Standout Features:
Distraction-Free Efficiency: The interface is designed for maximum task management efficiency without unnecessary distractions.
Effective Tagging and Filtering: Streamline task organization with easy tagging and filtering options, ensuring you always know what's next on your priority list.
Cross-Platform Synchronization: Your task list syncs seamlessly across various platforms, guaranteeing that your tasks remain up-to-date wherever you roam.
SimpleTask's Drawbacks:
While SimpleTask offers a solid GTD experience, some users may yearn for more features in the free version.
SimpleTask Pricing:
Free: Yes, it's completely free – your go-to GTD tool.
Everdo
Features:
Tailored Task Lists: Filter tasks based on time and energy, creating a personalized to-do list that aligns perfectly with your availability.
GTD Methodology Integration: Task management here is more than just a checkbox. A GTD methodology-driven journey keeps you on top of your game.
Offline Efficiency: With offline functionality, you can conquer tasks with or without an internet lifeline.
Everdo's Drawbacks:
While the minimalist interface excels in simplicity, users seeking a visually captivating experience with more advanced features might find it a tad basic.
Ever do Pricing:
Free
Pro: For the full suite of features, it's $79.99.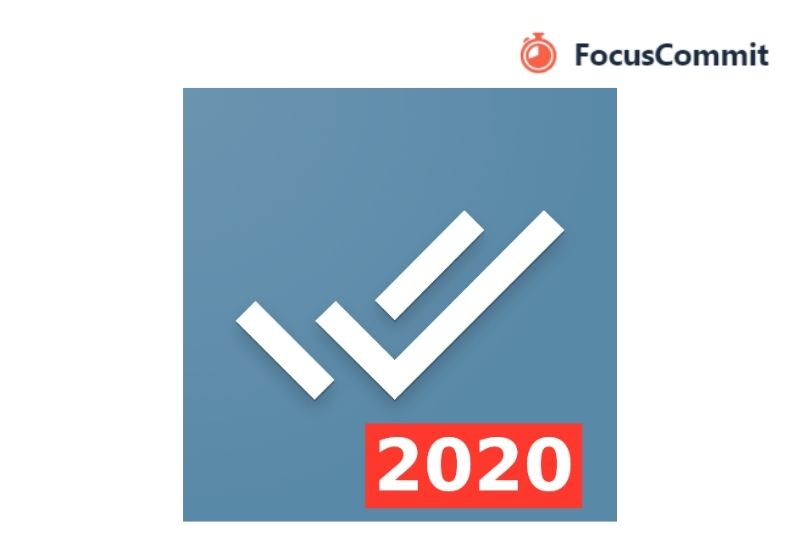 GTD Simple
This stripped-down app is about efficiency, channeling your focus into task management instead of administrative chores. It's ideal for those searching for a straightforward solution that syncs seamlessly with your mobile devices.
Standout Features:
Minimalistic Design: Embrace a clutter-free GTD experience accessible to users of all tech skill levels.
Daily Task Review: Start your day with an easy-to-read review of your tasks, ensuring you stay on top of your game.
Task Filtering: Smart task filtering helps you locate everything you need and ensures nothing slips through the cracks.
Drawbacks:
While simplicity is the game's name here, advanced features and integrations in more comprehensive GTD apps might need to be added.
Pricing:
nTask
Key Features:
3 Viewing Options
Task Status and Priority Management
Categories, Labels, and Advanced Filters
Multi-Assignee Functionality
To-Do Lists
Robust Document Management
Time Tracking
Seamless Real-Time Collaboration
Issue Tracking
Over 1,000 Integration Options
Pricing:
Begin with nTask for free (limited features) or explore one of their premium plans, starting at just $2.99 per user per month when billed annually.
OmniFocus 3
Highlights:
A top-tier task management system offering customizable views.
The ability to attach essential information to tasks, consolidating data in one central hub.
Seamless integration with Siri, enabling hands-free task management on the go.
Limitations:
It was primarily built for Mac users, which might leave Windows and Android users wanting more.
Pricing:
Subscription for Mac, iPhone, iPad, and web: $9.99 monthly (auto-renewing).
OmniFocus for the web: $4.99 per month.
Mac-only standard license: $49.99 (one-time payment).
Mac-only pro permit: $99.99 (one-time fee).
iPhone or iPad legal support: $49.99 (one-time payment).
iPhone or iPad Pro license: $74.99 (one-time payment).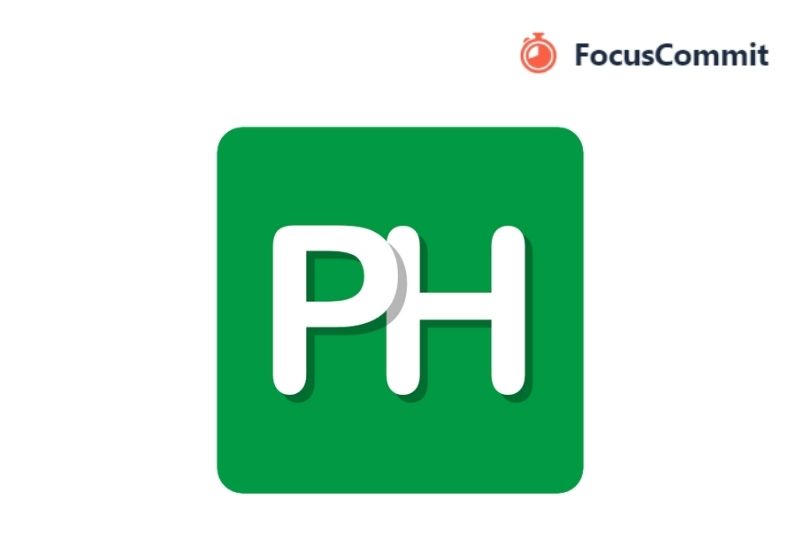 ProofHub
ProofHub emerges as a cloud-based productivity and team collaboration powerhouse designed to help teams implement the GTD methodology seamlessly. It's your toolkit for crafting custom workflows that bring structure and order to your team's endeavors. ProofHub's arsenal includes tasks with due dates, an intuitive calendar, milestone tracking, and precision time tracking, ensuring you have a crystal-clear view of your tasks and projects.
Stay ahead with daily agenda emails from ProofHub, offering a sneak peek at your day's itinerary for impeccable planning. Dive into the realm of Gantt charts and project timelines, where you wield ultimate control over project progress.
But ProofHub isn't just about individual productivity; it's the ultimate team collaboration hub. Harness the power of robust group chat, online proofing, dynamic online discussions, and seamless file sharing.
Pricing:
Unlock ultimate control with the "Ultimate Control Plan," boasting unlimited projects and users, all available at a competitive rate of $89 per month (billed annually).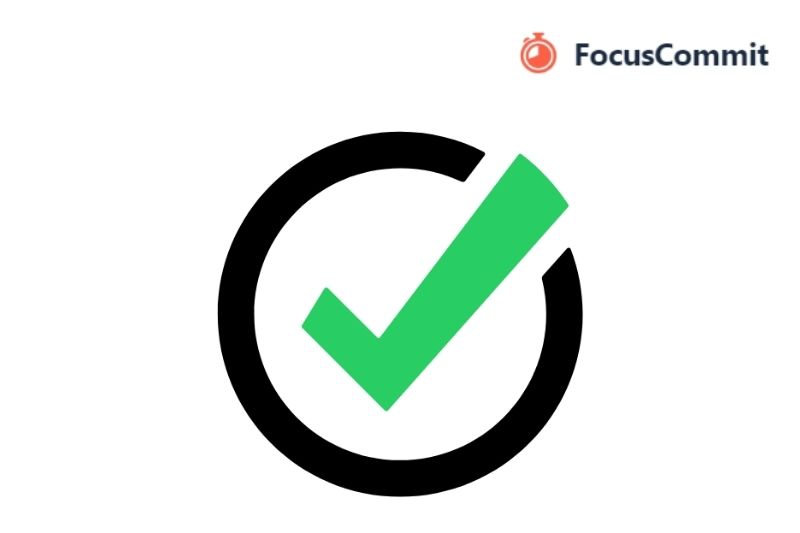 Nozbe Personal
Key Features:
Templates for automating repetitive tasks are a time-saving blessing for frequent and recurring duties.
Offline work with seamless data synchronization upon reconnection.
An inbox is the default task collection point, allowing you to capture ideas and add details conveniently.
Basic integrations with apps like Evernote, Dropbox, Box, Google Drive, and more.
Customizable swipe gestures in mobile apps, offering greater app control.
Email forwarding for effortless task creation.
Independent templates with customizable icons and colors.
Pricing:
Solo/Duo: Priced at $10 to $14 per month, ideal for individuals or small teams of two. Enjoy unlimited projects, productivity reports, and email customer support.
Small Business: At $23 to $49 per month, this plan caters to 4-8 team members and includes solo/duo features and priority support.
Business: Tailored for teams of 10 or more, pricing ranges from $99 to $999 monthly. It encompasses all the above features: advanced project sharing, online training, and VIP support with a dedicated account manager.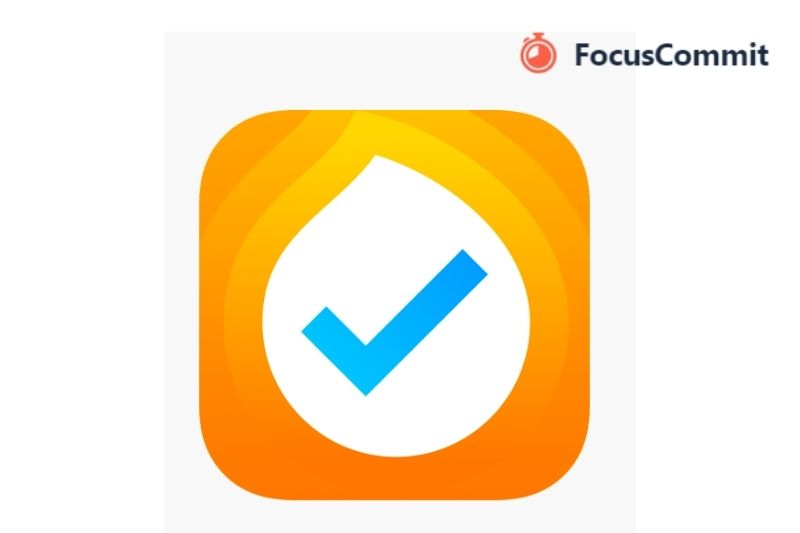 Firetask – Tasks & Projects
Within Firetask, you can group tasks for superior organization and infuse them with many details, from due dates to tags. Scheduling tasks for specific dates, setting reminders, and tracking progress in a calendar-like layout become second nature.
This GTD app doesn't stop there; it offers a variety of views, allowing you to glimpse tasks for the day, upcoming tasks and projects, or transform them into GTD-optimized Kanban boards. These boards add a visual allure and deliver a focused perspective on your workload.
Key Features:
Kanban Boards for visual task management.
Kanban-Style Priorities to sharpen task focus.
Multiple Views for tailored task perspectives.
Detail Sidebar for comprehensive task insights.
Task Statuses and Categories for meticulous organization.
Checklists for detailed task breakdowns.
Link Attachments to keep all relevant information at your fingertips.
Touch Bar Support for enhanced Mac usability.
Integration with Apple's suite of apps, ensuring seamless workflow.
Pricing:
Dive into the basics with the free version, available to all Mac and iOS users. For advanced features, the Pro version awaits at a reasonable price of $19.99 per month.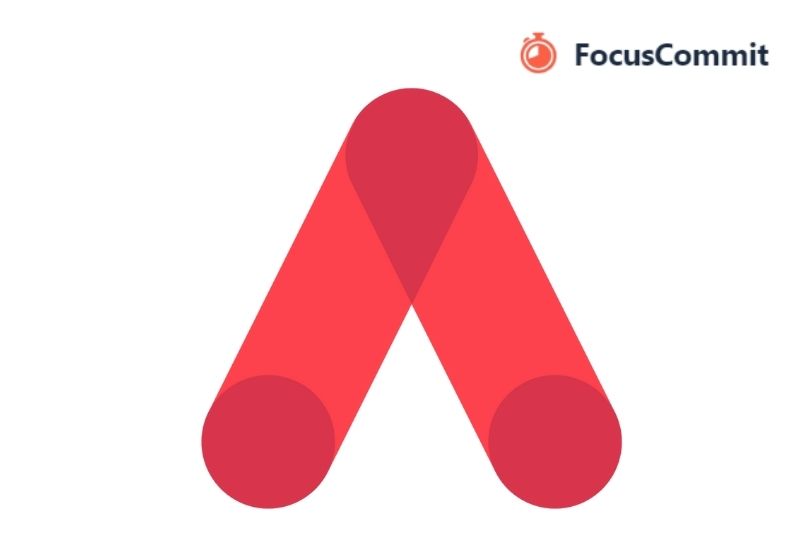 Hitask
Key Features:
Seamless task and subtask management.
We shared task lists for cohesive teamwork.
You are repeating tasks to streamline recurring responsibilities.
Document storage for easy access to essential files.
Robust team collaboration facilitated by live chat.
Tag tasks with vibrant colors for intuitive organization.
Accurate time tracking to assess employee productivity.
Detailed reporting to gauge task completion timelines.
An offline mode ensures productivity no matter the circumstances.
Pricing:
Hitask caters to various budgetary preferences, offering a free plan alongside two paid options: $5/user/month for teams and $20/user/month for enterprise-grade capabilities.
HubSpot CRM
HubSpot's CRM offers a robust free plan with essential features for sales and marketing, including deal and project management, note-taking, task reminders, email recording, integration with email marketing, meetings scheduling, live chat, and more.
It's a top choice for getting things done in sales and marketing, and it's entirely free with no contact limit.
ClickUp
ClickUp seamlessly integrates the Getting Things Done (GTD) method into its project management platform.
It scales from personal to complex project management, offers extensive customization and integration options, and provides a GTD-aligned template. ClickUp's features include various task views, robust integrations, easy collaboration, customized reminders, and AI functions.
While some pictures are unavailable on mobile devices, ClickUp's pricing ranges from free to enterprise, accommodating diverse needs. With high ratings on G2 and Capterra, it's a powerful tool for GTD enthusiasts and teams.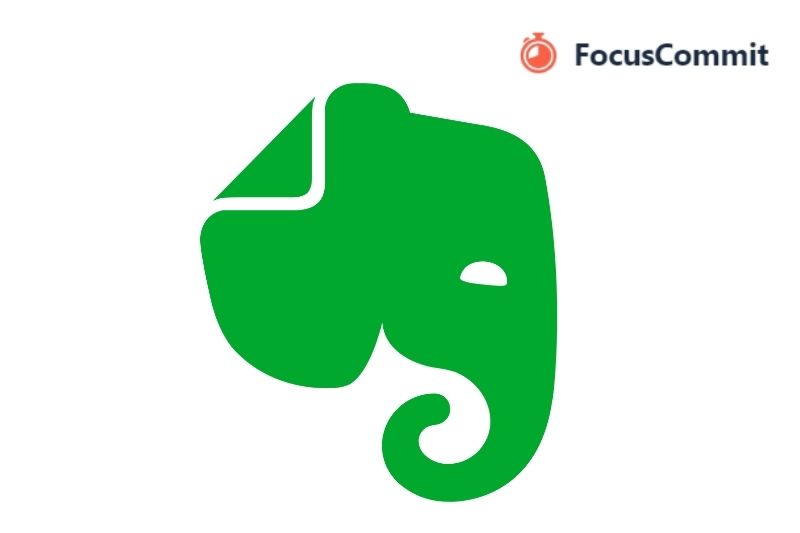 Evernote
Evernote is a versatile GTD tool available on various platforms, making accessing your notes and ideas easy. It offers features like Web Clipper, note organization, templates, and reminders. While it's not specifically designed for GTD, it's adaptable and offers various pricing plans to suit individual and team needs.